Forum home
›
Wildlife gardening
Bee/Butterfly friendly flowers, but space efficient. :)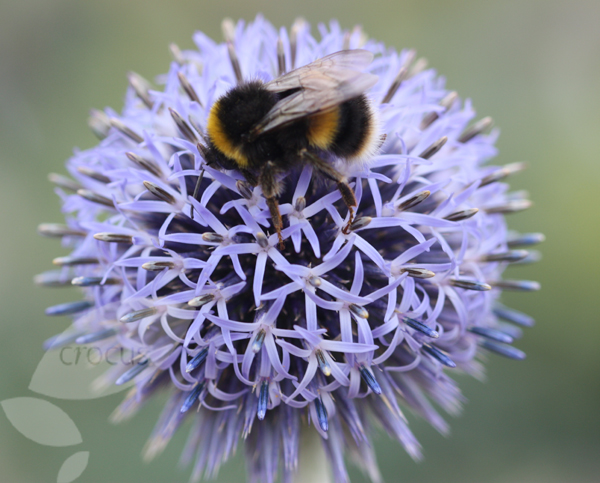 FoxBat
Posts: 9
Hi All,
First post so go easy.

 I got my house four years ago and since then have been transforming the back garden from an overgrown (huge ugly spiky shrubs) into something attractive looking with plenty of flowers. I started with a few sets of of the mail order perennial collections to get things going, which have been great to get things up and running. But I soon realised I only wanted flowers that attracted bees (and eventually) butterflies.
These are the ones I'm finding are great but I'd be keen to get other suggestions from people who have noticed ones that they've found really good too. What I'm looking for is compact (area wise, height isn't an issue), long flowering season (or early/late source of food), not 'floppy'/need staking (e.g. Chrysanthemum max - what a nightmare).
Armeria Maritima 'Thrift' - small grass like clumps good for front of border, with chive like flowers.
Foxglove - Love these as they take up no space at the back and bees can't get enough of them!
Delphinium - I grew 'Pacific Giants' which are fairly big, but the flowers lasted ages and you could cut off dead limbs to create more space. Any smaller, more upright varieties?
Allium Sphaerocephalon - I think I bought these bulbs a couple of years ago from a 'Poundland' type shop, and forgot about them until they came up in June and at times had 2/3 bees on each one. Also the onion smell is rather nice (to me)!
Echinops Ritro 'Globe Thistle' - First year growth from tubers, so jury still out but I love the flowers and am hoping the bees will too next year.
Eringium 'Sea Holly' - Experiment as I like the flowers, but it's still tiny, anyone know if these are good?
Devils Bit Scabious - Grew from seed, large leaves now but no flowers yet. Supposed to be brilliant.
Sunflower (large multi headed one?) - Pretty for back of border. Think it's perennial.
Lavender - My plant is weak after being shaded by daft flowers for too long, but I've seen they can be good.
Ones I've tried but didn't get on with for various reasons unless anyone can recommend other varieties:
Solidago Goldenrod - Just attracts flies?
Chrysanthemum Max - Attracts flies, sprawls everywhere like a fat drunk in a pub.
Red Hot Poker - Huge, bees didn't seem too fussed
Hollyhock - Kept getting rust, flowered in 2nd year but bees seemed to struggle with the garish flowers, is there a single flowered one?
Aquilegia - Took up too much space, although bees did like them.
Cosmos - grew from seed, but a bit too bulky for the benefit they provide.
Sorry for the long first post, but if anyone can recommend other varieties they know of I'd be very interested, or just any comments in general.

 What I'm basically after is the most bee friendly flowers in the least space possible.