Forum home
›
Fruit & veg
Advice on repotting my tomato plants please.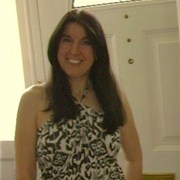 Miss Becks
Posts: 3,468
Hi There. I've been using this site for a few months now for various answers to questions as I am a new gardener, but can't seem to find the answer to my current problem.
I am about to repot 2 of my 7 week old Tomato plants into bigger flower buckets, but am in two minds about the compost to use. They have never been outdoors, and are currently in Durstons MultiPurpose Compost, which I use for everything, but as they are now big and quite strong, I am thinking about the fertilizing stage, although they still have no flowers as I sowed the seeds late.
Would I be best carrying on using the MP Compost, and buy seperate fertilizer, or can I use the Durstons Growbag I have, which has fertilizer already included in the mix? And if I used the growbag content in my buckets, would I still need to fertilize them further on down the road anyway?
I'm sorry if this seems a basic question, but I'm a first time grower.
Thanks in advance.