Forum home
›
The potting shed
What have you learnt this year?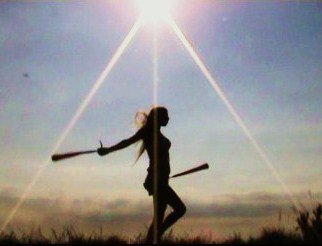 Mel Mcbride
Posts: 112
I'm still new to it all. Sometimes I pat myself on the back for how well I'm doing. Other times I found things out, and wonder how I ever got anything to take root!
This year so far I've had a lot of 'doh' moments. This is what I've learnt (the long way around):
1. Prevention IS better than cure (especially when the 'cure' involves shears)
2. If using a poly tunnel don't forget to open it up! Or nothing will get pollinated
3. If you hate marrows, it turns out, waiting to see how big your courgettes get, isn't the best idea! (I don't even know how I got this old not knowing that)
4. Treat or take Leaf mould off immediately, and not "see how it goes" it spreads over-night type fast! It is heartbreaking cutting off so many leaves in one go

5. It feels super freaky when you put a pollen covered finger in to a female pumpkin flower.. and it's 'moist' which almost made me scream the first time! I felt violated, god only knows how the plant felt.
6. Bolting spinach is truly bitter. It's not a myth.
7. Most mixed salad leaves seed packs contain Brassica seeds. If you don't know what you're looking at, you could end up with all your seedlings being Brassicas. 
8. If in doubt, try the gardenerworld forum b.e.f.o.r.e attempting anything drastic.