Forum home
›
Problem solving
Early sown biennials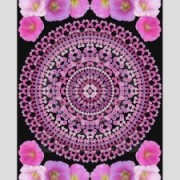 hollie hock
Posts: 3,291
Hello,
I was much too eager this year and sowed some biennials early. I have a lovely batch of forget me nots sowed end of Feb, plants look healthy and will need potting on soon. Same goes for wall flowers which I have planted out today as they were pot bound and starting to struggle
The forget me nots haven't flowered but I do lack the space to keep potting on. I have a small woodland area of the garden and want to plant them there, bit concerned as when they should be flowering the would be more light than there is now.
Should I just plant them out or wait til end of Summer/Autumn?The forget me nots that I have in the garden have obviously died back now.Didn't realise I had so many before I sowed the seeds
Any advice? Don't want to waste the plants that I have grown from seed all be it too early.
Thanks