Forum home
›
Problem solving
Jerusalem Artichokes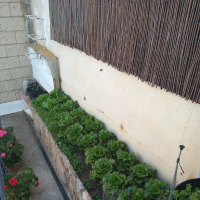 Andrew Kenneth
Posts: 272
My jerusalem artichokes were planted at the beginning of May and, up until yesterday they were fine reaching 18 inches in height with lots of foilage . Today they have been munched on by either rabbits or pigeons or a combination of both. They still have new shoots coming through.
I cannot afford to net all my crops and I would like to know if they can survive without leaves flowers etc...
I did put canes and string with Cd's dangling but, they got in!
Thanks