Forum home
›
Problem solving
Grey Bugs on Broccoli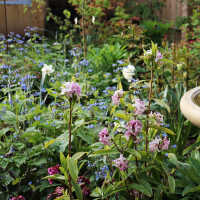 NGLittleSeedlings
Posts: 725
Hello, I just went to go cut some Broccoli and when I did I noticed that there is what can only be described as an infestation of small grey bugs all over the heads and stem? They have literally covered the main head and even though washing off got rid of some it didn't get rid of them all and just damaged the plant.

Can anyone tell me what they are?

I do have a picture but until the forum is fixed I can't post it.