Forum home
›
Problem solving
Perennial Geraniums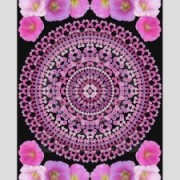 hollie hock
Posts: 3,293
Over the last couple of months I've bought a few perennials geraniums ( I think). They are doing well, and have flowers. I have noticed though that that some of their leaves are turning a yellow/red colour.
The first one I bought, a Geranium bohemicum did the same thing but is now looking very healthy and flowering well.
Is this something I should be worried about? All of these plants are in partial shade, but in fairly heavy soil. Just wondered what causes the leaves to turn colour.
Thanks for any information