Forum home
›
Problem solving
Dealing with Fuschia Rust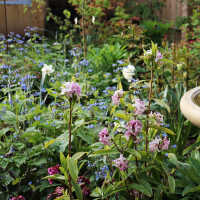 NGLittleSeedlings
Posts: 725
Hello,

One if my potted fuschias has fuschia rust and I have read the best way to prevent it is to remove all affected leaves and to spray with a fungicide. I have been removing the leaves but the problem still persists and if I carry on doing this the plant will just resemble a bare twig! Lol

So I was wondering if any of you use a spray and if so what? I don't want to use anything that will harm wildlife ideally.

Or if you have any other tips on preventing this?

Thanks in advance.