Forum home
›
Wildlife gardening
Spring Watch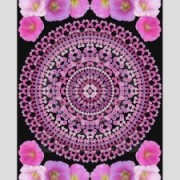 hollie hock
Posts: 3,292
Hello everyone,
How wonderful this programme is.

It shows us the background & the private lives of wildlife we see in our gardens. I so enjoy seeing the lives of our garden birds and the trials they have to ovecome to make it to survival. It shows me how everything in nature is co dependant, the plants, habitats, birds & mammals.
It inspires me to continue to garden in a way to promote all different types of wildlife.
The peregrine falcon footage is fantastic, whilst these birds won't be nesting in my garden I love to see them. I will always try and garden with wildlife in mind as small habitats can give rise to a lot of different life.