Forum home
›
Fruit & veg
Sprout Protection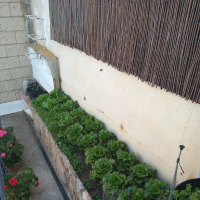 Andrew Kenneth
Posts: 265
Hi,
Here's my first post on GW.
I have read that it is advisable to put a 7.5cm collar around the base of the plant to stop insects laying eggs which when hatched will burrow into the soil and eat the stem.
My question is, how long do I leave the collar on for ?
My concern is as the plant stem becomes thicker wont the collar start to cut into the stem ?
Also using a net as my area has lots of pidgeons.
Thanks