Forum home
›
Problem solving
What Shall I Do Next?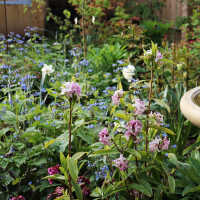 NGLittleSeedlings
Posts: 725
Hello,
As some of you may have gathered this year is my first growing vegetables.
I built a raised bed last weekend and it is currently sat waiting to be used!
I have decided to fill it with Spring Onions & Leeks, the seedlings of which are in my GH, I was wondering whether it was time to start hardening them off and planting them out or whether I should keep them inside for longer? I live in East Yorkshire so I don't know whether the weather has a play in planting time, my garden also seems to catch a lot of strong wind!

I also have some Beetroot and Radish seeds, I was going to sow the beetroot inside the GH first but what about the Radishes?
I also have some carrot seeds that I am planning on sowing directly into the bed but haven't done so yet as I am being a bit too indecisive about where to position everything!

Any advice from anyone would be highly appreciated, atm I am currently in limbo not sure where to start! lol
Thanks

           My Spring Onion Seedlings and a tray containing 2 leeks and 2 lettuces.
                The Raised bed measures 60cm deep x 120cm x 180cm