Forum home
›
Problem solving
Renovating my new small garden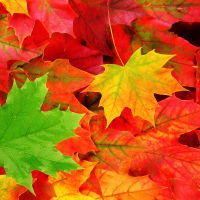 Jesse2501
Posts: 152
Hi everybody, I moved into a property last year and am trying to reshape the gardens front and back. I have a few problems and am unsure of what to do. I'm really only a beginner gardener. 
my lawn lawn is looking feral, loads of moss and wild tussock like grass. I've cut it and it looks a bit better. I have moss killer/lawn feed but I can only put it on the lawn when it is likely not to rain. Never gonna happen here I think!  Is there any recommended products for the lawn that can be applied at any time? 
secondly, I'm afraid I made a right mess of the evergreen shrub at the drive entrance. I trimmed out some of the base branches to make room at the base for some plants. But I overdid it. Will it ever fill out? I looks a terrible mess. I rather ashamed of the dreadful effort.
Lastly my driveway and walls have a fair bit of moss and green algal marking. Is there anything that I can use that will clear it? Apologises if these questions have been answered a million times before. I've included a few pictures to show what I'm dealing with. I'm aware that our area is very damp as we are right beside a mountain range so it would always be a fight with moss and mould.
Many thanks for the advice.