Forum home
›
Problem solving
What Would You Do Next?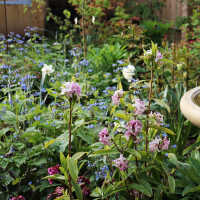 NGLittleSeedlings
Posts: 725
Hello,
This weekend I finally got my raised bed built and filled it with some soil from work and worked in some manure and a little bag of John Inees no.3 into the top layer. However there wasn't really enough soil so there is still some space to fill.
I know the best thing to use is Garden Compost but the stuff in my compost bin hasn't rotted down enough and isn't usable. What would you top it up with if you were me?
I do have 2 bags of 75l multi purpose compost but I'm not really sure whether that would be a good idea or not seeing as it dries out quickly!

Any suggestions are welcome!