Forum home
›
Plants
Quickest seeds to gerninate?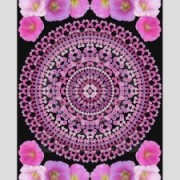 hollie hock
Posts: 3,339
✭
Hello everyone,
I sow most of my seeds initially in an indoor propagator on my kitchen window sills & then move them on to my cold frames.
I've sowed some wallflowers seeds that have germinated in 5 days. Recently I've sowed 3 sets of white cosmos in different mediums and at different times. All of these have had some germinations in 48 hours.
Are some seeds quicker to gerninate? Or is to do with quality of the seeds & the supplier?
I've bought some seeds from individual suppliers via ebay which have been a little disappointing, but others I've bought such as the cosmos are brilliant
Interested in what peoples experiences are

Forum home
›
Plants