Forum home
›
The potting shed
New members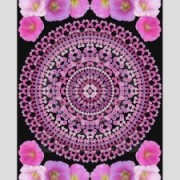 hollie hock
Posts: 3,339
✭
Hello everyone,
Thought I'd start this thread as I've been a member of both, this (meiow)& the old bbc mesage board (hollie-hock).
I just think hollie is a great name

I have really enjoyed both boards. I enjoyed this one for it's ease of content, uploading pictures, private mesaging, scrapbook, the very good hosts who do respond individually to comments, no time delay on posting
I enjoyed bbc message board for the information/advice/suggestions given by it's members. I know that I can learn so much from the people who have given me the benefit of their experience.
So I think it's brilliant that so many of the bbc members have joined here. I'm sure that it will make this board all the more new, dynamic & informative
Looking forward

Forum home
›
The potting shed