Forum home
›
Problem solving
Aphids ... at this time of year?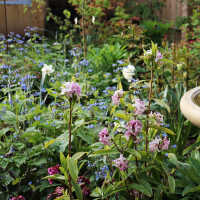 NGLittleSeedlings
Posts: 725
I have just been to check on my plants in the greenhouse ... give the ones I have been over-wintering a new top dressing of compost and leaf check. Whilst doing this guess what I came across on the underside of some leaves ... Aphids! 
I can't believe that they are already about and the fact they were in my Greenhouse has made it even worse. I gave them a good squish but has anyone got any top tips on how to keep them at bay with using sprays? They drove me mad last summer and it's going to be a long year if they are already making an appearance!
Also has anyone else come across them yet this year?