Forum home
›
Problem solving
Potato Scab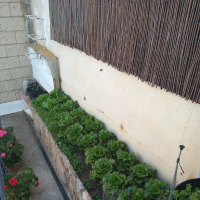 Andrew Kenneth
Posts: 265
Hello,
Just in the process of digging up my main crop potatos.
The first 6 rows were excellent in condition but, as I worked on,
the potatos came up with a scabby rough surface.
Just need to know if they are still edible?
I peeled one or two and underneath the skin the potato was perfect.
Also, will they store as well as un scabbed ones?
Thanks