Forum home
›
Problem solving
New house, new garden, beginner gardener, help needed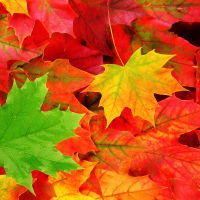 Jesse2501
Posts: 152
Hi everyone. I bought a new home last January and am really only settling in now. The previous owner was very tidy but the gardens are very sterile looking. I love wildlife, I am keen to help the birds, butterflies etc but maybe less so wasps. I have a fair few questions but I'd love if somebody would take some time and provide some guidance. 
I love lilac, ever since my childhood I've been around it so I planted two lilac trees in July. Lately they are rather weathered and chewed. One tree seems to be budding but both look quite beaten. Although neither have died yet. But I am worried about them. I added soluble plant feed last week in case.
I planted a Braeburn apple tree too and that seems to be growing well, with fresh new leaves since I planted it. However, I'm lost with the rest of the plants. There are numerous plants I hate but don't know whether I should get them out and replace them. 
I plan on planting daffodils, snowdrops, and tulips over the next month. But what do I plant around them so there will be something when the die away in early summer?
Finally my front garden is driving me mad. I dont like any of the plants/shrubs, especially the conifers which have wasps flying all around them this last two months. I suspect a nest in one of them. I'd love to take them out and replace them with box, at least on the side where the driveway is. But what do I plant behind the front fencing?
All advice welcome as I'd love a wildlife friendly flowering garden. But I'm afraid to do anything too radical.
.
 Thanks for taking the time to look.