Forum home
›
Plants
Help! What's the cause of this on my calathea setosa?
xwenhansJL3BwTB
Posts: 2
Dear all, 
I'm new to this wonderful forum, and a totally new gardener! 
I was wondering if anyone can let me know what's wrong with my calathea, and I'd also appreciate any advice on what I should do to keep it happy and well! 
It is currently sitting on a rack by the toilet and window, which gets some afternoon sun. I water it once a day, misting about once or twice a day too. It keeps putting out new leaves - one every 3-5 days, so it doesn't seem to be that unhealthy but I have a few issues I hope the hive mind can help me solve! 

- 
Problem 1: pinhole like spots on the surface of the leaf.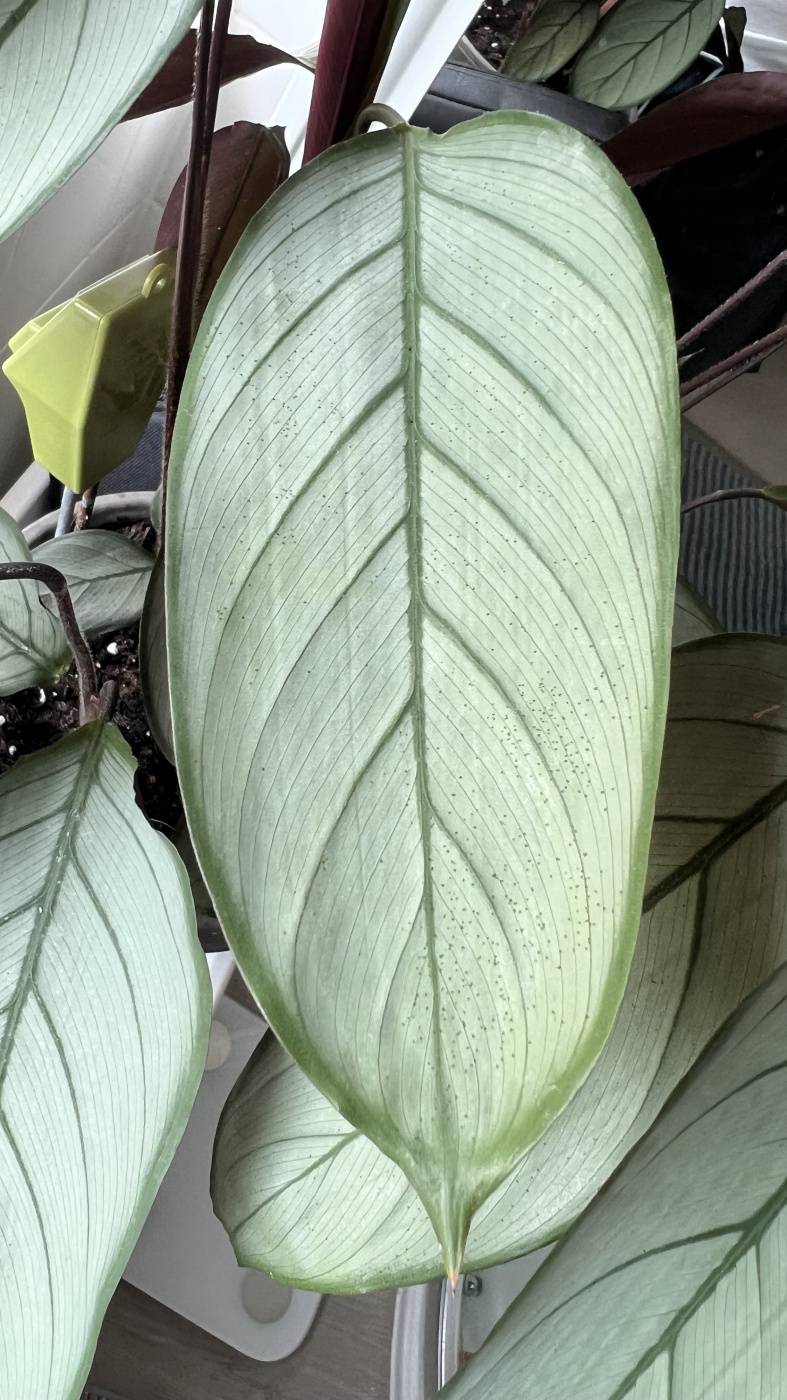 The back of the leaf. The pinholes also seem to ooze a bit of liquid? I see no creepy crawlies though… 

Problem 2: brown spots on leaves that don't go away. Not every leaf develops this, but out of the 20 or so leaves, maybe 4-5 of them have it. Any idea what they may cause this? 
Very grateful to hear from anyone with experience!
cheers