Forum home
›
Plants
Pruning Roses
Hi,
Please could people confirm if I am going to tackle pruning correctly. 
Here is a 2 year old rose:
I was going to take a third off which will take most of the new red growth off, trying to choose outward facing buds.
This is my Lions Fairytale. Last year it flowers prolifically and I did no pruning at all just dead headed in early spring. It's well established. It leans quite a bit to the right. I'm planning on removing a third and taking out all the many crossing branches in the middle. Hopefully reducing it by a third will get it to sit more upright.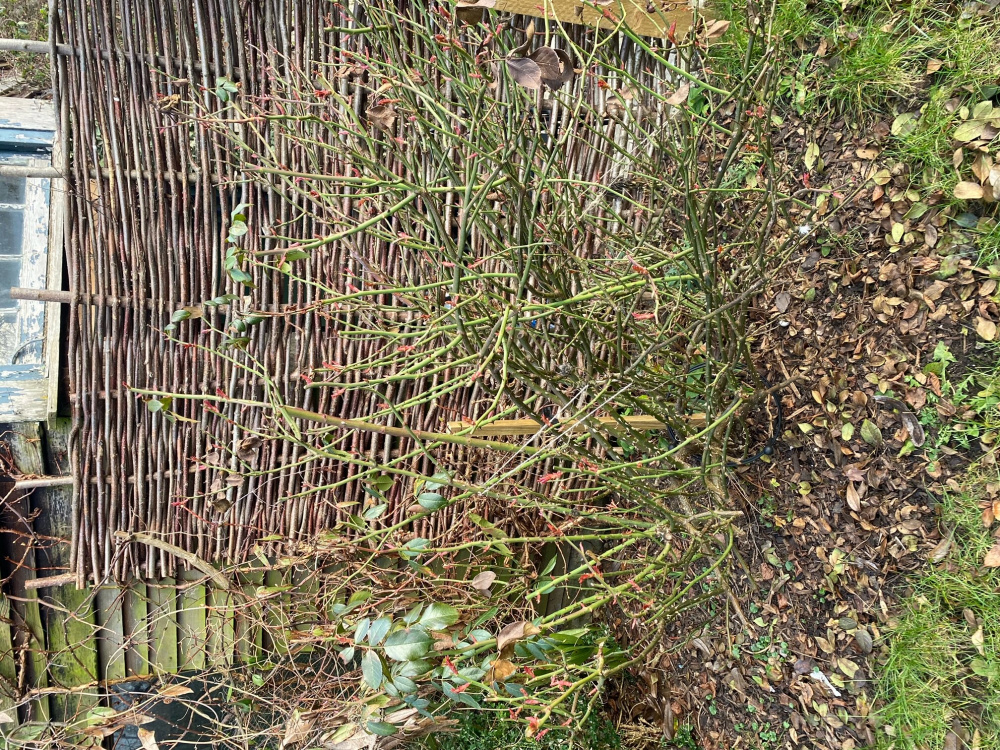 Is that a good plan? I am planning on doing it this weekend. Sorry for rotated images!