Forum home
›
Problem solving
over wintering calendula - lowest temps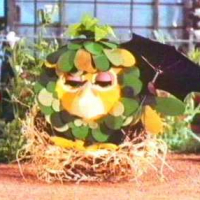 REMF33
Posts: 608
Hello I am struggling to find an answer to what lower temperatures calendula will tolerate.
The background to this question is that I sowed some in autumn and they were doing well - healthy, slow growth etc, but now have mildew. (The bane of my gardening life but not usually in this context!) They are currently in a largeish unheated but enclosed area with a minimum temperature of 1C (presumably when it was -7C outside). I want to sow broad beans and peas which I will initially grow on in this area but am concerned about contamination. I could move the calendula to a cold frame in a sheltered spot (south facing covered but otherwise balcony) but it's still likely to go lower than 1 up there.
Anyway, any ideas about temperatures? There are several different varieties - Neon, Snow Princess, Indian Prince, Porcupine, Kinglet mixed. They can all be resown of course, but I might as well give them a chance.