Forum home
›
Garden design
How to plan a garden?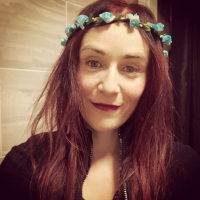 alexemmersonuk
Norwich, Norfolk, UK
Posts: 150
Hi all, 
I've been saying I am a beginner for the past two years, but that's still where I feel I am haha! 

This year I want to start planning early and create a summer garden I will love. 

I want to grow LOTS and LOTS and LOTS and LOTS of dahlias. All pink. Light pink, bright pink, magenta, fuchsia, dark pink, almost purple, any shade of pink. 

Last year I tried, but after buying and planting a tuber, I got an enourmous amount of leaves and ONE flower. And I later found out I was suppose to split them or something. 

I know NOTHING about dahlias apart from that I love them and want to have as many as possible this year. 

So, instead of doing yet another google search and get lost on a million side tracks and rabbit holes, I thought I'd ask here any successful dahlia growers their top 3 tips for a successful dahlia garden. 

Assume I know nothing at all, give me your best tips. Where do I start? 

Thanks!!