Forum home
›
The potting shed
Do You Prevaricate?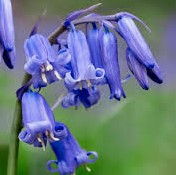 Uff
SW Scotland but born in Derbyshire
Posts: 3,024
Do you? Or, are you decisive and go steaming ahead?

I'm normally a decisive sort of person - a job needs doing then jolly well get on with it. Except when it comes to the 'Tax Return'.
I won't allow myself to leave it until Jan but the ruddy papers, passwords etc have been sitting on my table for over a week now and I keep finding excuses to put it off. Actually, half the job is getting the stuff out of the drawer in the first place so I'm halfway there.

I think I'll just put the mycelium into the chopped straw and start the grey oyster mushrooms off first . . .