Forum home
›
Wildlife gardening
Missing in your garden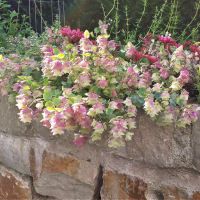 coccinella
Luxembourg
Posts: 517
Just received notification of the bird count (it is a European wide event, possibly even the world) for the end of January. 
It reminded me that for years now I haven't been able to report any crest tits. This is a photo from 2012. They are so tame, I put the feeder on the windowsill so that I could enjoy them closer. Then they cut almost all the conifers around here, and that was it.
Is there an animal in your garden that you no longer see?
When down go out and buy a packet of seeds