Forum home
›
Fruit & veg
Which Veg to Grow?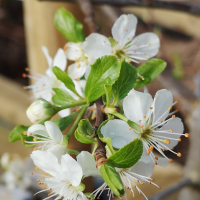 februarysgirl
Leicester
Posts: 604
I've bought myself some of these 
https://www.amazon.co.uk/gp/product/B09QXPQTH3/ref=ppx_yo_dt_b_search_asin_title?ie=UTF8&th=1
as I want to have a go at growing veg but am very limited on available space. I have no idea about succession planting and what the best things to grow would be (other than potatoes). Our palates aren't the largest, definite noes are sprouts, parsnips and swede and I want to avoid things that only one of us likes such as cabbage and radish. The containers will be positioned on our south facing patio, what suggestions do people have? I'm hoping to get it started in the new year.