Forum home
›
The potting shed
Christmas traditions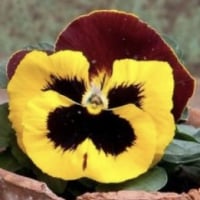 pansyface
PEAK DISTRICT Derbyshire
Posts: 21,253
Admirers of MR James will know that he wrote his academically-based ghost stories as Christmas presents.

He wrote one each year and invited his students at Cambridge University to come to his rooms on just one evening to listen to him read the one for that year.

Some time ago I bought myself a Christmas present in the form of two little wooden houses that light up. They are on the living room table now.  My OH has just looked at them and said that he thinks he saw a little face at one of the windows.




I can no longer look at them without thinking of James' story The Mezzotint.

Here you go:


https://www.youtube.com/watch?v=fMOMn3z0WD4
Apophthegm -  a big word for a small thought.