Forum home
›
The potting shed
Amaryllis disaster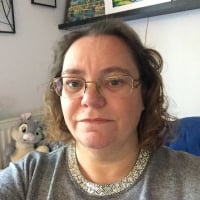 Jacquimcmahon
Paris France
Posts: 905
I came home tonight to find one of our amaryllis plants all over the floor. Seems it just decided to keel over and I now have two very sorry looking stems and a lot of loose soil everywhere. 
They grew extremely quickly and this particular one put out six beautiful flowers in quick succession. Could this simply have been too much top heavy weight for the pot to handle?
I have moved the second one to sit on the floor "just in case"!