Forum home
›
The potting shed
What State Is Your Loft In?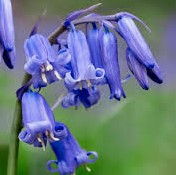 Uff
Posts: 3,199
It's a filthy day out there so I decided to remind myself what was up there and to sort it out. I've only lived here for just under 8 years and all the stuff is my junk because when my husband died most of his was either given or thrown away. 

I haven't put Christmas decorations up seriously since I moved in so they are going, either charity shop or perhaps a neighbour. Fifteen good jigsaw puzzles, charity shop. Kitchen chair pads to be used for garden kneeling pads, 2 stair gates to keep Wee Uff from going where he shouldn't when he was a pup. The list goes on but I'm determined to get rid. 

Fess up, how often do you have a clear out?
SW SCOTLAND but born in Derbyshire