Forum home
›
Fruit & veg
What should I do with these tomatoes?
Itoohaveagarden_21
Posts: 26
Hello everyone so had a huge number of tomato plants left over from a thing at the primary school I teach at.
They have been sitting out in front of my house in full sun all summer but have only just started to produce big green fruit. Should I just pick all the green tomatoes and make chutneys et cetera or leave them outside for a little while longer until they go red (bearing in mind this is Scotland and October so it is starting to get colder!)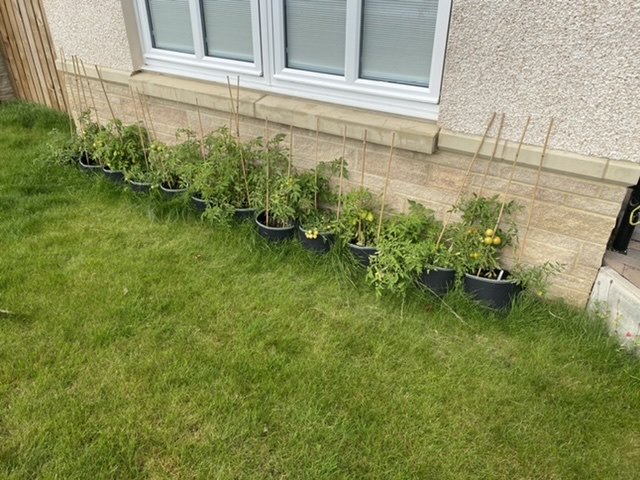 or should I attempt to bring them inside and find somewhere sunny for this obscene amount of plants?
please see attached pic
thanks!!