Forum home
›
Fruit & veg
Preparing to overwinter chillies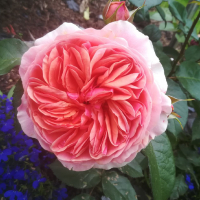 Penny_Forthem
Posts: 423
I know they're awkward blighters to overwinter, but I've done my first 'cull' of fruits and trimmed the growth.
Also given them a good 'drink' to take them through the last few weeks of October.
From then on, they will be in a heated tray in the greenhouse, but if the weather turns really cold, I'll bring them into the house (tho' this year, that won't be quite so warm, either!).
I've got picito, Basket of fire and Etna.
I find them very hit and miss, though.
Any tips for success?


Beautiful North Wales - hiraeth