Forum home
›
Tools and techniques
Garden tools for small hands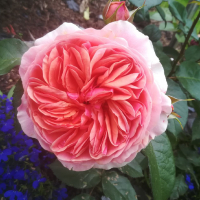 Penny_Forthem
Posts: 432
Not children's hands, but mine.
Through a family trait, my right hand is quite small and missing bits. I've grown up with it, adapted to it.
Mum didn't help, when she forced me to write with my right hand.
There are things I do naturally left handed, but using tools, mainly right.
Many secateurs are too big for me.
Can any of you kind people suggest tools for the smaller hand please?
Beautiful North Wales - hiraeth