Forum home
›
Fruit & veg
Dahlia brown leaves - thrips, virus, something else?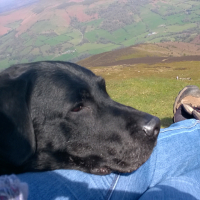 c_watkins
Posts: 53
Hello Everyone,
Here are pictures of one of my dahlia plant leaves. It started to go brown on small areas of various lower leaves a few weeks ago, but now has spread. Another young dahlia died a couple of weeks ago, all browned and bitten into. I can get more photos tomorrow if needed but thought I'd start with these. I can't get my camera to zoom in any further unfortunately.
The dahlias are flowering pretty well considering the drought. I can't see any critters. Possibly tiny tiny little white (pinhead size) 'bits' on the back of the leaves. The leaves are crispy dry.
Any ideas what it might be, and how to prevent?  I haven't used neem oil spray and garlic wash this year; I did last year, and didn't notice much browning. They have been fed (but perhaps not quite often enough). Thank you.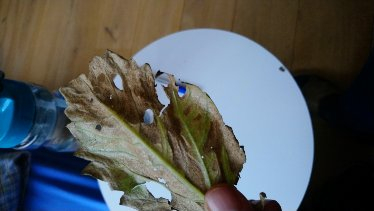 On this photo the 'white dots' are not what I'm talking about, they are something else but look like critters in this photo. Please ignore!