Forum home
›
Fruit & veg
Anne Gold Raspberry HELP!
jedsatterley-D6kgj71
Posts: 5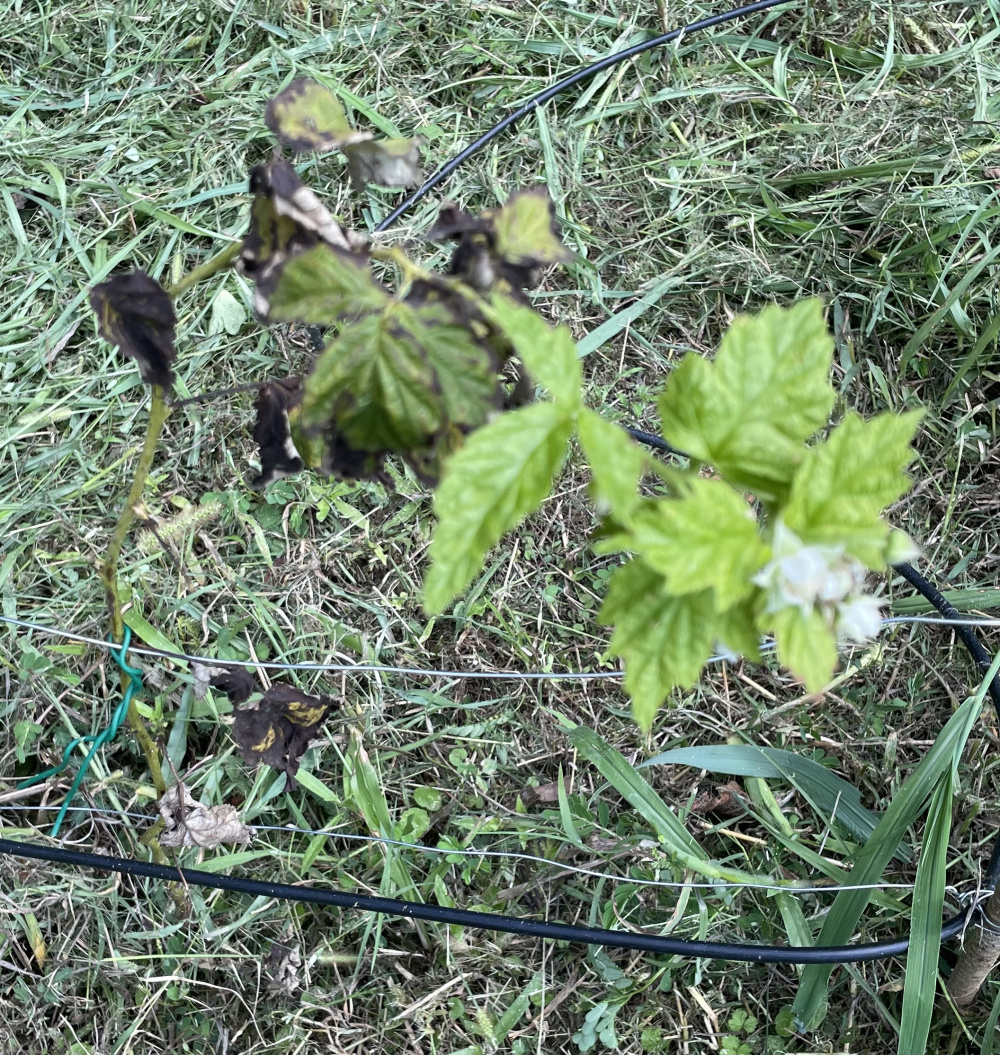 I have two Anne gold raspberry plants that I feel are limping along. I ordered them as two year old canes and planted them mid to late spring this year. Shortly after sprouting and putting on leaves I noticed they started to develop brown spots. One of the canes did flower and produce fruit. I treated both canes with an organic insecticide to try and help with aphids and fertilized with a 10-10-10 fertilizer. Nothing really seems to be helping them with the brown leaves. They are watered regularly and recently we have been getting a lot of extra rain so I have not been watering. One of the canes did put on some new growth and is starting to bud. Any advice y'all can give would be greatly appreciated.