Forum home
›
The potting shed
Which Clear Wood Preservative?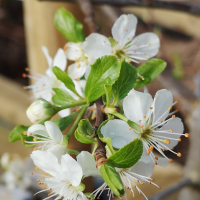 februarysgirl
Posts: 815
I'm having an arbour built as we speak and although it's being made with pressure treated timber, I'd like to give it some extra protection. Custom made doesn't come cheap so I'd like to do what I can to make sure it lasts for years especially with regards to avoiding cracking. The thing is that I'd like it to fade naturally to a silvery grey to match all of the other wooden elements in the garden (fence, shed, raised beds) so I don't really want to use something that will keep the colour of new wood. I was looking at Roxil wood protection liquid and although it doesn't specify that it provides UV protection, it does claim that it reduces the rate of discolouration which is exactly what I don't want.

Any recommendations?