Forum home
›
Garden design
One thing lead to another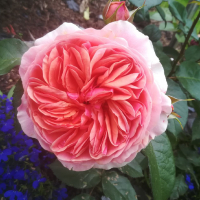 Penny_Forthem
Posts: 395
For more than 7 years, we kept the chicken coop on the top patio.
It was easy for me to collect eggs, clean them out and for neighbour to have easy access when feeding.
Our last hen died last week age 7 years 8 months. We are not getting any more, so decided to ditch the coop. which is quite rotten.
We then took a long. hard. critical look at our once tidy patio
And started work.
One thing lead to a bit of pruning, then more, then getting rid of old pots and detritus.
We have a way to go, but thank goodness my husband is recovered enough from major surgery to help me.
At the start now...will do pics as we go along
Beautiful North Wales - hiraeth