Forum home
›
Tools and techniques
levelling a slightly sloping bed and improving the soil for immediate planting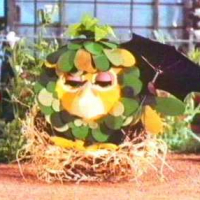 REMF33
Posts: 717
Sorry both probably questions I should know the answers to, but...
I'd like to level a bed I've just had cleared. It's only slightly sloping. I think a 6 inch retaining wall (sleeper/plank) wood do it. How do I got about it?  Can I just dig a narrow 6 inch trench put a 12 inch plank in that? (And obviously firm the soil in around it.) I'd rather not mess about with concrete.
Also I'd like to plant the area up nowish. I don't have any home made compost left. Any suggestions as to what I might use?