Forum home
›
The potting shed
Huge bargain using anti wastage app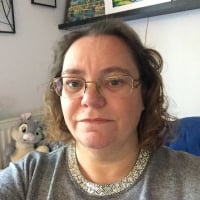 Jacquimcmahon
Posts: 977
I just used an anti wastage app to score 180€ worth of plants for 20€! 
It's a bit of a "pot luck" as all the app says is xx value and a vague description. In todays case it said 5€ "basket" with 40€ worth of balcony plants. I booked 4 baskets to share with a friend.

when I collected them I was pleasantly surprised.

1 large pre planted mixed pot with pelagonium, mini petunia, lobelia and another trailing that I forget, in a nice decorative pot
4 large pots of pelargoniums
2 mini planters of dianthus
2 round planters of dianthus
5 various other dianthus ( mixed named varieties)
2 gazia
2 campanula
1 mint ( worst of the bunch!)

everything needs a drink, some deadheading and probably a feed, but honestly a great deal for little money, and even a few nice re usable pots in the mix💖

would be interested to know if anything similar exists in the UK.
Marne la vallée, basically just outside Paris 🇫🇷, but definitely Scottish at heart.