Forum home
›
Plants
Sowing allium seeds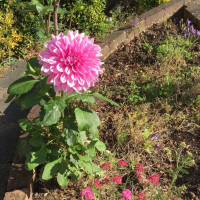 msqingxiao
Posts: 480
Just collected some seeds from the allium heads (bog standard ones bought from supermarket, nothing fancy). Wondering what I can do with them... After reading some old posts here and on other websites I learnt that:
They may not come true to original plant, which I don't mind
They may take a few years to reach flowering size, which I'm happy to wait
Still not sure about:
Shall I sow them now in pots?
Or put the seeds into a fridge and wait till spring to sow?
Would love to hear some advice from anyone who's got experience with this please. Thanks!