Forum home
›
Plants
Which is your favourite salvia?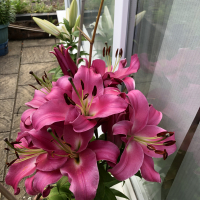 Ilikeplants
Posts: 894
And why?
I've only got hot lips which I do like for the dainty flowers that last a good long time and the fact that's it's so easy to maintain and keep going with propagation in case it doesn't come through the winter. 
Recommend another to me for good reasons if you can. Thanks.