Forum home
›
Fruit & veg
Courgette problems again!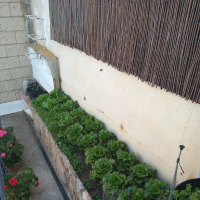 Andrew Kenneth
Posts: 265
Could anyone please explain why my courgettes have stopped growing?
They have fruits but they haven't got any larger since 10 days ago!
This year I have renewed all soil in containers and added manure etc....
This is the 3 rd year in a row that they have failed and if I don't succeed this year then that's it. I've put them in different areas each year and the same thing happens.
I've noticed this year that all the flowers are kind of twisted and have failed to open.
I live in Northern Spain, could heat be a problem? They do have ventilation.
Any help appreciated.
Thank you.