Forum home
›
Plants
Sisyrinchium californium, conflicting info.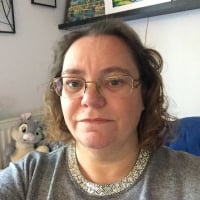 Jacquimcmahon
Posts: 969
Evening everyone. I bought a really nice looking plant today on the advice of the guy in the shop….. sisyrinchium californium…… he said it would be very happy in "wet" soil around the side of my water feature. Now I'm reading it likes drier well drained "pebbly" soil.

originally I wanted to put this in a planter which runs parallel to my water feature, and can get quite wet when the wind blows the fountain spray into it.

does anyone have experience with this and do you think it will be ok in those conditioned (full sun from about 9am to 2pm, then shade).
thanks.
Marne la vallée, basically just outside Paris 🇫🇷, but definitely Scottish at heart.