Forum home
›
Wildlife gardening
Nesting Nightjars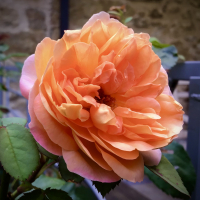 Nollie
Posts: 7,320
I am pretty certain we have a pair of nesting nightjars and a recently hatched brood on our upper terrace which is surprisingly close to the house and our cat penthouse in the garage roof! They are regularly flying in and out of the same place even in the daytime and are a fabulous sight to see and to hear both their nightly chirring and that very distinctive wing clap/flight pattern.
How do they protect their chicks from predators? I'm worried about our cats. Sadly I can't shoot the cats as OH is very fond of them, can't put collars with bells on them either as they are semi-feral forest roamers not house cats. 
I would love to put a trail camera on the nest but don't want to disturb them. I don't suppose there is anything I can do apart from cross my fingers and hope the chicks live to fledge?
Mountainous Northern Catalunya, Spain. Hot summers, cold winters.