Forum home
›
The potting shed
A Bucket O' Flints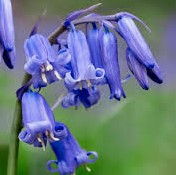 Uff
Posts: 3,199
Wasn't quite sure where to put this topic. It isn't a problem or a garden design or tools so Potting Shed it is to discuss ideas.
I couldn't resist this bucket o' flints for a tenner yesterday when I tootled down to Carlisle to pay a visit to a wonderous scrap yard that I discovered years ago. 
I've asked for ideas in the past for different projects and I've always adopted one of them, so, ideas for these, please. My first one was to incorporate them into a rockery but I'm not sure that would do them justice. 
SW SCOTLAND but born in Derbyshire