Forum home
›
The potting shed
Do You Ever Have One Of Those Days When...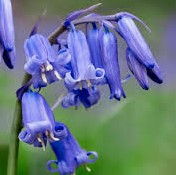 Uff
Posts: 3,199
I got up with good intentions of starting to make a structured path through the granite chip driveway to some steps that go up to the shrubbery and the arbour but I really can't get myself moving. I've planned it in my head and I've been given some path edgings (brought back from Derbyshire would you believe) but it's this flipping wind that's blowing a hoolie that's putting me off. 

Do you ever have one of those days...
SW SCOTLAND but born in Derbyshire