Forum home
›
The potting shed
Feed the world or feed the birds?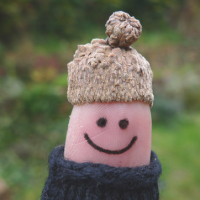 wild edges
Posts: 9,931
I'm just wondering if anyone else is starting to feel like feeding wheat and sunflower seeds to the birds is starting to feel a bit frivolous in light of the current situation? I've already cut right back on bird feeding just due to the time of year but I'm really not sure what to do in the run-up to winter. Does it seem like paying a premium for bird food is taking food away from starving humans who can't afford the higher costs?

I should caveat this by saying that wild forage is pretty plentiful in this area during the warmer months so birds won't struggle for food unless the weather is especially rainy. The winter though will be a different matter. Energy price rises will be eating into the bird food budget but our climate locally can be hard for birds compared to other parts of the country. Maybe an early focus on growing more wild food in the garden and providing more sheltered roosting spaces is needed, as well as thinking about more efficient ways of feeding that causes less wastage and less food being lost to pigeons and rats etc.

Tradition is just peer pressure from dead people