Forum home
›
Garden design
What would you plant to cover this wall?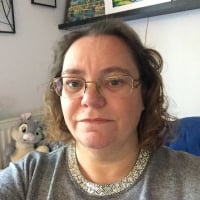 Jacquimcmahon
Paris France
Posts: 726
Ideas ho help a friend please…..
there is a narrow border at the bottom of this wall on the left side and terrace on the left. Not possible to add trellis or attachments to the wall in any way….. how can we make it more appealing?  Oh and it's in France so generally a few degrees warmer than the UK.  Nice soil, but full sun all day.