Forum home
›
Garden design
Buddleja placement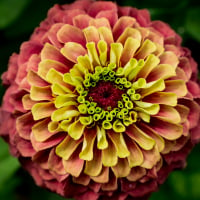 RoddersUK
Swanwick - Southampton
Posts: 455
I'm working in a little patch at work, bit of an old photo this one, but there's two old fruit trees that snapped, where the arrows point, but have grown back small branches.
I'm sure this will never develop into a proper tree again?

Anyway, I have a buddleja that's going spare and I was thinking of putting it in one of those places. We have bee hives, so thought it would be good for them.

Do you think it would look a bit naff there?