Forum home
›
The potting shed
My Visit to Dumfries House Gardens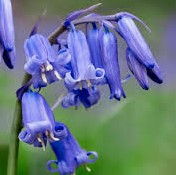 Uff
Posts: 3,199
First of all, I'd like to make it clear that I'm not advertising the gardens for financial gain for the Trust because there isn't a charge to enter the woodland, gardens, playpark, arboretum etc. Anyone can spend all day every day there if they wish.
This is copied from the website,
''Dumfries House remained a family home from 1760-1993, when the last full-time occupant, Lady Eileen, Dowager Marchioness of Bute, passed away. The house remained in the hands of the 7th Marquess of Bute who ensured that it was maintained, although not used as a primary residence.
The house was subsequently offered for sale and two auctions dates were set aside in July 2007. However, a consortium led by HRH The Prince of Wales succeeded in purchasing the house and contents and, in doing so, saved Dumfries House and one of the most important collections of Georgian Scottish and English furniture for the nation.''
The area around Cumnock was mainly a mining area and when the mines closed unemployment became a huge problem, according to a volunteer that I spoke to last summer, only about 240 local people are employed on the estate but the knock on effect of restoring the house and garden has been an enormous benefit that cannot be underestimated to local people and the area in general. I'll tell more about it as we go on but a few pics first and a question please. Does anyone know what the flower is in the fourth pic? Note the huge trunk on the tree of the second pic. Cedar?
SW SCOTLAND but born in Derbyshire