Forum home
›
Fruit & veg
Pear tree pruning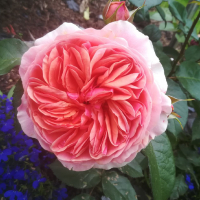 Penny_Forthem
Posts: 306
We had 2 of our pear trees professionally pruned at the start of last year and expected a good crop this summer.
However, there is no blossom at all on the new growth and only scant on the old.
We seem to have a very dense vertical spurt of new branches.
Even the one we didn't have pruned is very short of blossom.
We have a conference, Comice and a Williams.
Is it one of those poor blossom years, or should we be thinking about pruning again this winter?