Forum home
›
Problem solving
Rose Blue Moon seems to have gone dormant?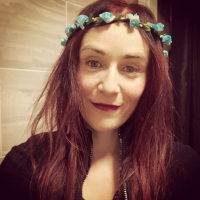 alexemmersonuk
Norwich, Norfolk, UK
Posts: 144
Hey all - I bought a rose back in February. I bought from J Parkers (who I understand is a trusted supplier?) and it is called a "Rose Blue Moon". 
I planted it firmly in a wide pot pretty much straight away (around 20th Feb) and out it outside in a sunny spot. 
I am just a bit confused because, as the garden started waking up in late Feb / March, every  started to grow, the tulips started to make an appearance, the deciduous plants started to go green, but this lady did NOTHING. 
It is my very first time planting a rose so I am wondering if any of you more experienced rose growers might have some words of advice? 
Picture below.